Welcome to Starling Chevrolet
VIEW DISCLAIMER
HIDE DISCLAIMER
1 Excludes L models, Trailblazer, Tahoe and Suburban. Monthly payment is $13.89 for every $1,000 you finance. Example down payment: 6.8%. Must finance with GM Financial. Some customers may not qualify. Not available with lease and some other offers. Take new retail delivery by 6/30/21.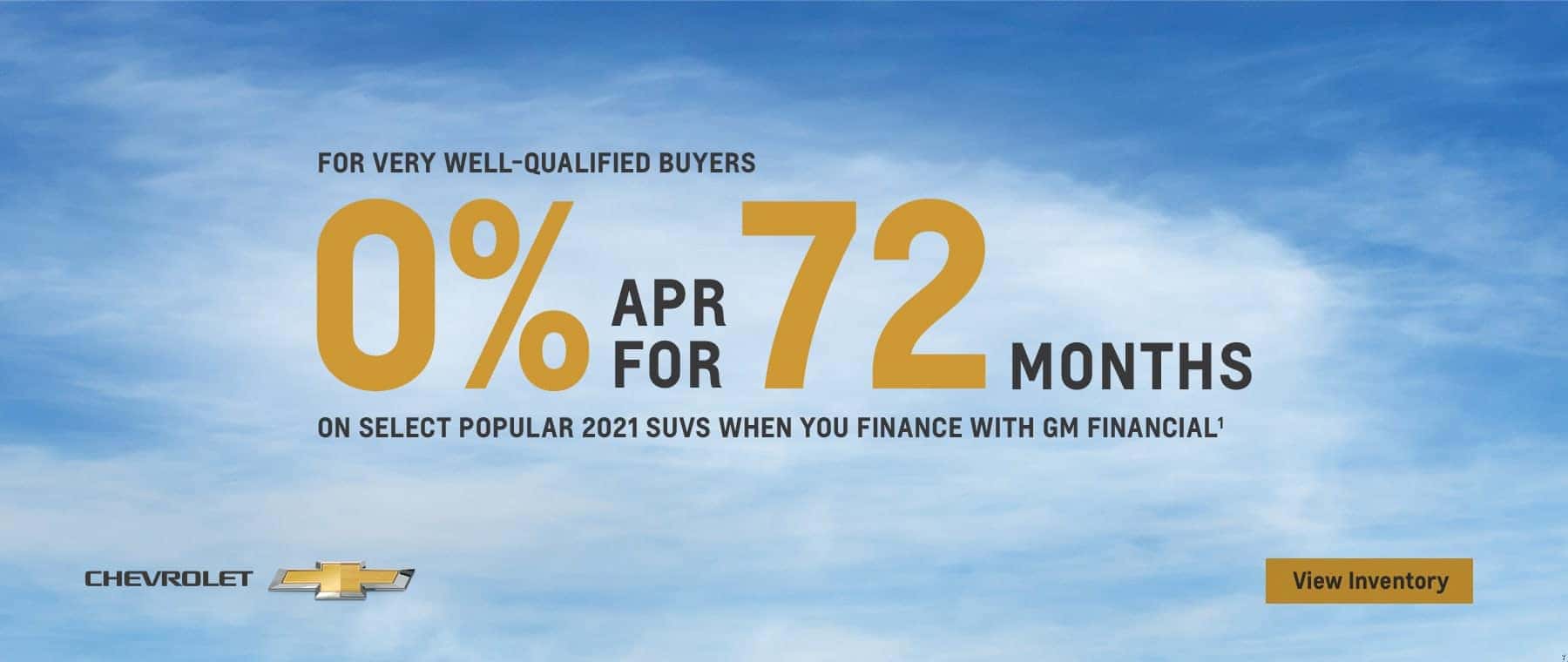 VIEW DISCLAIMER
HIDE DISCLAIMER
1 Excludes L models. Monthly payment is $13.89 for every $1,000 you finance. Example down payment: 6.6%. Must finance with GM Financial. Some customers may not qualify. Not available with lease and some other offers. Take new retail delivery by 6/30/21.
VIEW DISCLAIMER
HIDE DISCLAIMER
1. Not available with special financing, lease and some other offers. Take new retail delivery by 6/30/21.
Each Chevrolet CPO vehicle is thoroughly inspected, reconditioned, and includes two factory-backed limited warranties with roadside assistance.
Buy Online
Buy online and we'll deliver your vehicle straight to your door!
Our Reviews
My experience from start to finish was phenomenal. My wife bought me a 2019 LT Tahoe with many options. From start to finish, it only took around 45 minutes and 30 of those was me going back and forth on which unit I actually wanted to take home. Rob showed me the inventory on the Mt Pleasant lot as well as their lot in Orlando Florida. I look forward to doing more business with this company but only if Rob Farish is my salesman. Thank you Rob and thank you Starling Chevrolet Mt P. Larry West
Great dealership to work with, They worked out a deal with us that we bought our new traverse on the spot! We would recommend this dealership to everyone! Rob Farish was the best salesman we have ever worked with! 5 stars for him!
I went to Starling and was greeted by Rob Farish. I was not sure if I would be able to trade because of my negative equity and low credit. However Rob picked out the perfect brand new Chevrolet Colorado that would work with my situation and instead of leaving in a used one in which I came for I left in a new one. I knew right from the start he was the man I needed to help me. There simply cannot be a more classy, knowledgeable or professional car man than Rob Farish. I highly recommend him and Starling Chevy ! Now a customer of Rob's for life.
My husband and I were looking for a used minivan. We had been to at least 5 different dealerships and Starling was by far the most enjoyable, easy, pleasant one to work with. They were honest, truly cared to find out exactly what our needs were, and worked hard to meet them. After our purchase we discovered a shaking at high speeds and Starling immediately fixed the tire issue at no extra charge to us. Best customer service EVER. Amelia is so knowledgeable in cars and she is an extremely genuine person. I would absolutely go to her for help in finding my next vehicle.
I live in Mt. Pleasant and have been looking to purchase a suburban , with the traffic in Charleston county out of control and especially savannah highway , I pulled into starling Chevy and met sales associate rob farish, I told rob what I wanted and what I had to trade, Rob was a great listener more than a talker . They gave me more money for my truck on trade than two other dealers in cola and in west Ashley , I was in and out of the dealership with good riddance of my old truck and in the suburban in two hours with all paperwork complete. The popcorn machine and diet cokes made for an even better experience.
Rob was very informative. He was patient with me and he understood what I was trying to do. Very knowledgeable of the vehicle I purchased! Thank you Bro!
Bought a car from Amelia and the experience was fantastic! She was very helpful and knowledgeable about the vehicle and the entire process! I never felt pushed or uneasy. She was there for everything from A to Z. They definitely have my business here on out!
#askforamelia I will never buy a car from anyone but Amelia at Starling Chevrolet in Mt. Pleasant, ever again... ever. She made the process painless (Ive purchased 3 cars this year, so I know the mundane intimidating process well). Amelia was professional, personable, and truly knows cars, so buying from her was a breeze. But it doesnt stop there... Two months after buying my 2013 Tahoe, I found myself sitting on the side of the road with a flat tire. I was having trouble getting my spare to release so I did what any single mom would do, I called AAA haha. AAA was useless! After attempting for 5 min to get my spare to lower they asked what shop I would like it towed to. I immediately called Amelia frustrated almost to tears and without any hesitation she said, "tow it to us here at Starling, we got you!" Boy, was she right. When I arrived at Starling, Amelia had already arranged for me to be placed in a loaner car to get me back on the road. Jamie with the service department took my keys and said, "we'll take care of her for you" and I was on my way. Just like that! I can not imagine having better service anywhere else. Amelia didnt stop taking care of me as soon as I signed those sales papers like the 'usual' salesman. Her professionalism and passion for true customer care was spot on even 2 months later!! I can not imagine ever taking my business anywhere else. I am recommending anyone I know to do the same!! Jamie and the service department also went above and beyond. Not only did they fix my tire, they provided a full service check up on her and provided my scheduled maintenance at NO cost to me. From sale to routine maintenance Amelia made sure my truck and I were taken care of. Piece of mind is PRICELESS and Amelia most definitely includes piece of mind when buying from her. Take my advice and just #askforamelia!!!
My wife and I went in with a few ideas in mind of what we wanted. Juan was on top of finding and getting us everything we wanted within our budget. Hands down best car buying experience all the way around,we'll be back next time we're in the market.
Working with Rob it was a great experience and the help he gave me through my purchase experience. Rob took the time to explain how it would work to trade in my two vehicles for the 2012 Suburban I purchased, Rob explained and made everything seem so easy to take care of. He was also a big help in getting the payment amount I needed in order to be able to complete the deal. I will have no problem referring Rob to my friends in order for them to get great deals and help with the purchasing procedure. Once again Rob thanks for the great purchasing experience.
I purchased a new vehicle that fell short of my expectations. It suffered from a set of issues that couldn't be resolved despite multiple trips to the service department. After taking my frustration out on Rob and feeling at a loss for a resolution, he came up with a deal so stellar, it saved my relationship with the dealership. Rob personally selected a Colorado for me that exceeded my wildest imagination. Because of him, I finally have a vehicle that delivers a high-quality experience at a price I can afford. I hope the dealership realizes the asset they have in Rob. I genuinely appreciate the relationship I have with him. It's the reason I've been a repeat customer.
Over the years as our family has grown we have purchased and upgraded. Amelia hands down was the easiest, most trustworthy sales person we have met. We liked her from the moment we met. Oddly, we felt almost like old friends immediately. Amelia and Starling Chevrolet couldn't have made the purchase any easier especially, living up in Murrells Inlet. Amelia had the car delivered to us the paperwork was squared away. The vehicle was perfect! I would definitely recommend Amelia and Starling Chevrolet!!!!
Fast easy didn't take all day like some places . Rob had the vehicle gases up and ready when we got there . Financing was fast and easy also.
Today I had the pleasure of purchasing a 2018 GMC Terrain from Starling Chevrolet. My entire experience was great from start to finish. Amelia had all my paperwork done before I ever entered the dealership. She knew exactly what I wanted, and went out of here way to make the deal happen. There was zero hassle, and it was a breeze to get all the documents signed. While I filling out the initial paperwork, the Sales Manager - Geraldo, and the General Manager - Rob, both took time out of their busy schedules to come by to shake my hand, ask me how I was doing, and see if there was anything more they could do for me. Once my paperwork went to Finance, Scott was put in charge of the finalizing of my purchase. He was the epitome of professionalism, and truly a pleasure to work with. Most people dread walking into a dealership, but the folks at Starling Chevrolet really make it a painless experience. I was in and out the door in a little more than two hours. I can't recommend them enough!
Rob Farish @ Starling Chevy in Mt. Pleasant provided outstanding service & was dedicated to finding me the best truck for the best price. I will definitely return to Rob when it's time for a new one!
My aunt worked with Amelia and purchased an Equinox and I am so happy she found her. I was worried about her going alone but once I spoke to Amelia on the phone I knew she was in good hands. She even helped move all of he belongings into her other car! When I thanked her, she said "that's how I would want my family to be treated." Amelia is a breath of fresh air among sales professionals.
They were great and made things quick and easy! We had been looking for a long time for a used car for my son and they helped us meet our price!
Car shopping is not usually a fun thing for my husband or myself. Rob made our experience a great one! We thank you and all of the staff at Starling Chevy!
This ended up being such a pleasant car buying experience for me. My salesperson, Rob Meckley, made the test drive such fun. He was so down to earth, and a genuinely friendly person. I would definitely purchase a vehicle from them again.
Robert Meckley greeted me outside upon my arrival, and was very easy to work with and simplified the whole car buying experience for me and would highly recommend him. He was very knowledgeable on the SUV that would fit my needs, and was able to get me the price I wanted.
The staff at Starling was very attentive and pleasant to work with. The salesman, Mike, worked with me prior to my visit to the dealership. He assisted in finding the vehicle I was looking for with the features that I desired. He made the sales process enjoyable. Mike was very knowledgeable about the SUV and was able to guide me through many of the features and options that I was unfamiliar with.
I had been trying to buy a new car for months, visiting various dealerships throughout the area but nothing ever worked out. My credit took after hit because of the necessary checks, I got denied thrice, and went home in tears each time. I finally got online and checked the used inventory for Starling Chevrolet after getting word that the dealership was under new ownership/management and that they work hard to make deals happen. I found exactly the car I was looking for in the Buick Encore. The price was right, it had every feature imaginable, and some extras I didn't even know I could have! I got in touch with one of the sales associates, Michael, and he told me that I should stop in because he was sure they could make the sale happen. I drove myself down to the dealership in my almost-falling-apart-2007-PT-Cruiser, saw the Buick right away in a parking spot and my heart skipped a beat. The excitement was overwhelming. I might be driving home in that car by the end of the day!! Michael was very friendly and almost immediately we went for a test drive. He directed me toward the beach (!!!) so I even got to see the ocean on my drive, we got on the highway, I pushed every single button in that car and fel more and more in love with every mile. We arrived back at the dealership, and after what seemed like forever (I was nervous! I had been sent home in tears so many times already; I didn't want to go home in tears again) I got the news- I'm approved! And the payments are $20 less than what I was already paying for my 2007 PT Cruiser! What!! Maybe this sounds silly, but being able to drive that little Buick home was a dream come true for me. Finally, after months and months of trying to get rid of my JD-Byrider-PT-Cruiser-hunk-of-junk-tuna-can-for-a-car, Michael and Starling Chevrolet made it happen. Every day when I park my car after a day of work, I tell my Buick that I love it. And I really, really do.
I went to Starling Chevy to look for a second vehicle. Amelia introduced herself and from that moment I knew that I was in good hands. There was absolutely no pressure from her. I knew that I was her priority and she delivered what everyone hopes for in buying a car...... GREAT CUSTOMER SERVICE!!! I bought exactly what I was looking for thanks to her finding the vehicle that totally fit my needs. Thank you Amelia and Starling Chev. for the wonderful experience.
I had some questions on my new truck and Amelia answered them all. She was incredibly helpful and fun to work with. I couldn't recommend this place enough.
Amelia was awesome.. kind, helpful & knowledgeable. I enjoyed my my buying experience with her. I never felt pressured or taken advantage of. I recommend this dealership to everyone!
Welcome to Starling Chevrolet
Thank you for making your way to Starling Chevrolet, your certified Chevrolet dealer serving drivers throughout Mount Pleasant and the surrounding areas. At our dealership, you'll find a solid selection of new Chevrolet models for sale, as well as a carefully inspected lineup of pre-owned vehicles. We also have a well-connected finance center run by a qualified team of finance experts, who can help you get the right loan or lease in a quick, easy, and transparent manner.
Our commitment to our customers continues well beyond the date of purchase. We also have a professional team of Chevrolet technicians on hand with the skills and equipment to handle all manner of maintenance and repairs, as well as a full stock of authentic parts. Make your way to Starling Chevrolet in Mount Pleasant today for quality vehicles, a friendly team, and professional service at every step of the way. And if you have any questions for us, you can always get in touch at 888-450-0644.
Ask A Question