Starling Cares
Starling Chevrolet & Serving the Community
---
Starling Chevrolet is part of the Starling Automotive Group and is led by Mount Pleasant resident, Joe Sarro. Mr. Sarro and his team, comprised of Lowcountry natives, embody what it means to be a community partner and support multiple local organizations including Camp Rise Above, Oceanside Academy Rugby, MUSC Shawn Jenkins Children's Hospital, Toys for Tots, Mount Pleasant Recreation Department and Wando High School Band. Through Starling's contributions to these local non-profit initiatives, they continue to make a positive impact to the Lowcountry community.
---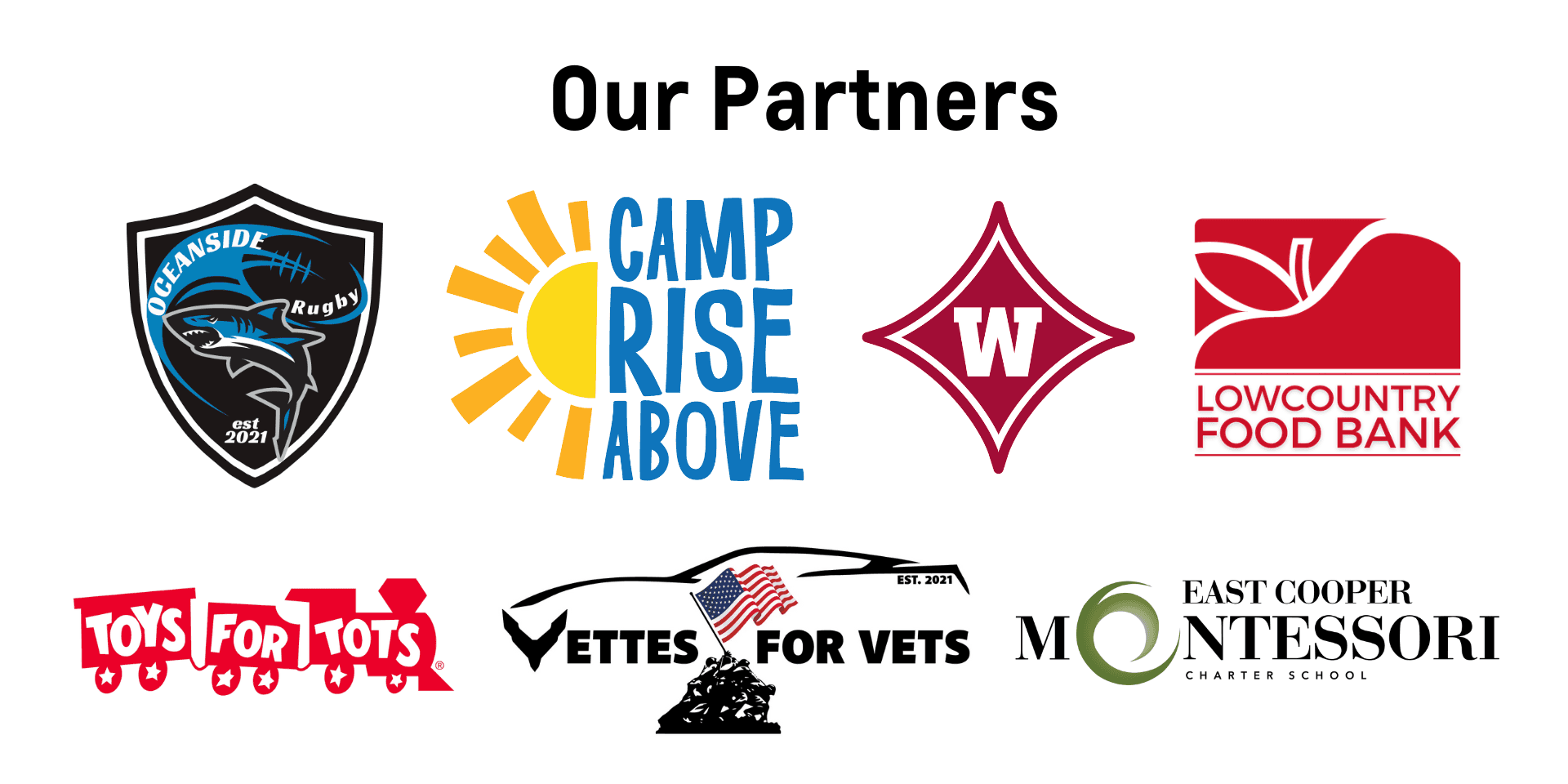 Our partners include Oceanside Academy Rugby, Camp Rise Above, Wando High School Band, Lowcountry Food Bank, Toys for Tots, Vettes for Vets and East Cooper Montessori. 
---
Starling All Stars with Camp Rise Above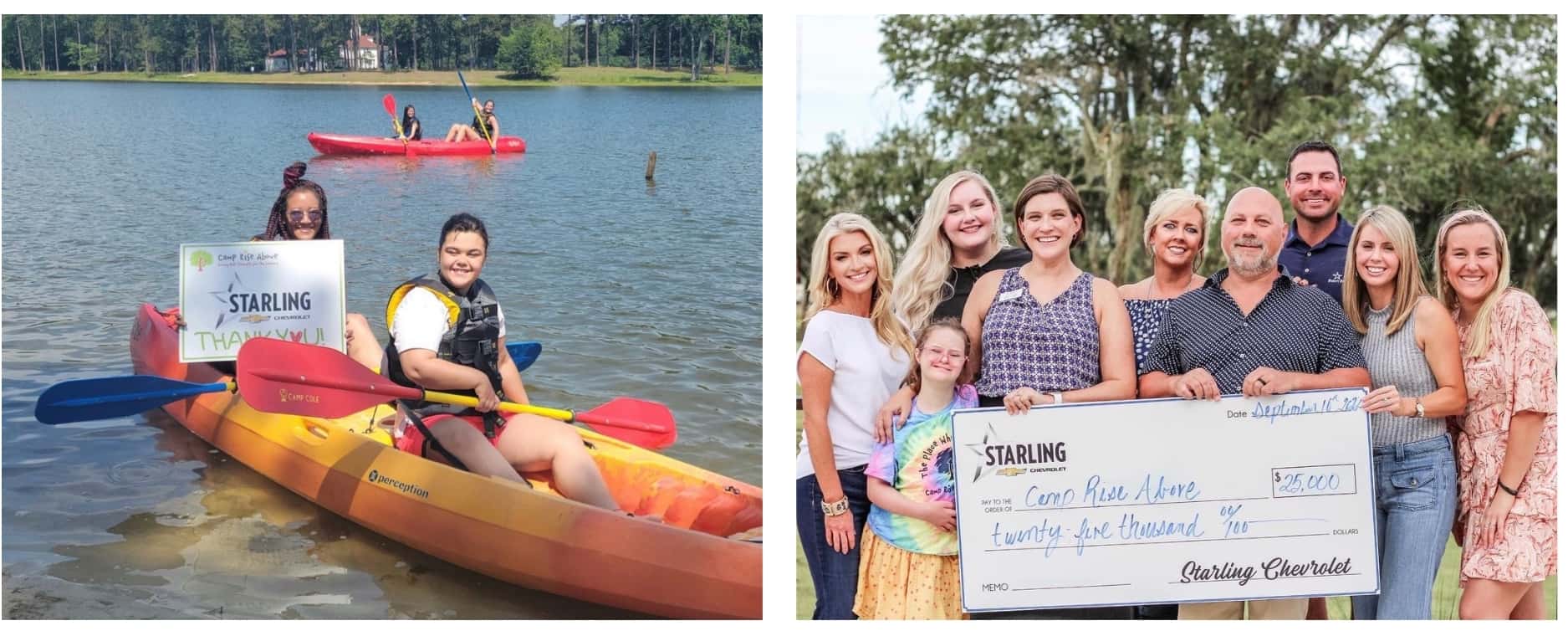 Starling's latest partnership with Camp Rise Above began in March 2022 and has continued on into 2023, with the launch of their All Stars Program. Camp Rise Above is a unique non-profit organization that provides fun, life changing camp experiences to children and young adults with serious illnesses, life challenges, and disabilities. A portion of each of Starling's sales and services goes towards one common goal: making sure no child has to come out of pocket to experience one of childhood's most cherished moments: going to camp.
Starling's All Stars program funds day camps at James Island County Park as well as overnight camps at Camp Cole outside of Columbia, SC.  It also provides funding for Family Fun Days for both campers and their families, as well as hospital day camps throughout the state. As Joe stated, "we are very excited to have the opportunity to support Camp Rise Above and their mission of giving children strength for the journey. Every child, no matter their medical challenges or disabilities, should have the opportunity to go to summer camp and we are thrilled to help make that dream come true for these children and their families."
In 2022, Starling Chevy raised over $30,000 for Camp Rise Above and has committed to delivering the same support to CRA again in 2023 kicking off their partnership with as the Presenting Sponsor of Camp Rise Above Glamping Gala at Boone Hall Plantation's Cotton Dock.
For more information on Camp Rise Above, click here.

---
Starling's Drive to 55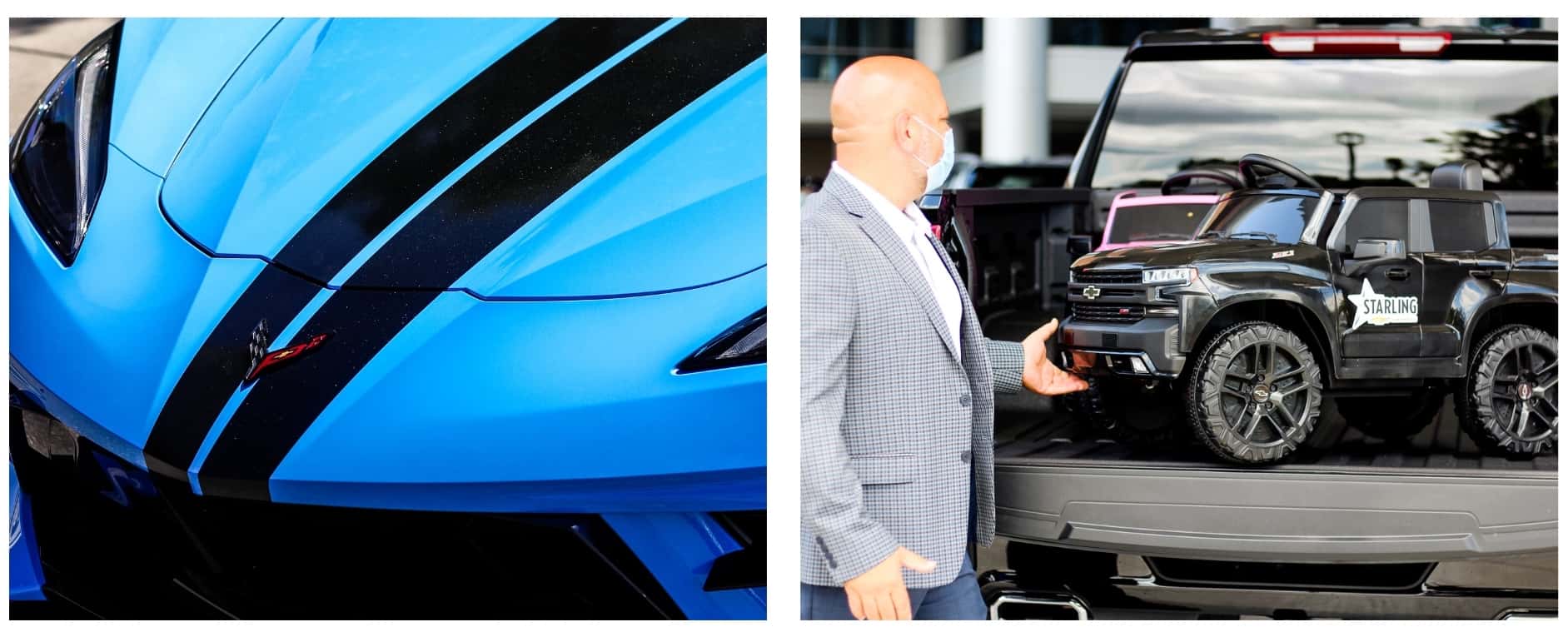 In 2021, Starling Chevrolet raised over $55,000 in donations through the "Drive to 55" fundraising initiative for MUSC Shawn Jenkins Children's Hospital. This initiative was powered by the Starling Chevrolet sales and service teams.
Serving the community is a core value of leading American manufacturer, Chevrolet. In 2017, Chevrolet launched a global initiative called "Chevy Cares," which includes focused incentives and funding to help eradicate Breast Cancer, support our military as they transition into civilian life, and promote healthy living amongst today's youth. However, the family and staff at Starling Chevrolet wanted to take that initiative one step further by giving back to a local organization that makes a positive impact on the families of the Lowcountry. "As the world turned its attention to battling the global pandemic of COVID-19, our future generations continued to be impacted through illnesses, diseases, and accidents. Regardless of a family's financial status, we believe no child should ever be turned away for the healthcare they need. They deserve our very best," remarked Joe Sarro.
"We are grateful for Mr. Sarro and the entire Starling Chevrolet team for their dedication to support our Lowcountry communities," said Mark Scheurer, M.D. Chief Children's & Women's Services, MUSC. "They understand that engaged businesses and communities raise healthier children who perform better in school and may even form healthier lifestyles. We appreciate their support and continued efforts for our youngest residents."
Starling Chevrolet is open Monday-Saturday from 8:30am-8:00pm. To learn more information about the dealership or their non-profit contributions you may contact us or follow us on Facebook @StarlingChevyMP and Instagram @StarlingChevroletMP.